Shade Okoya wins Inspiring Executive Woman of the Year Award in UK (Photos)
The Corporate ascendency of Dr. Shade Okoya, the pretty, stylish and corporate Amazon wife of Lagos corporate Czar, Chief Razaq Okoya, received another boost recently in the global business circles.
Okoya, the University of Lagos Alumnus, who is well known to be a moving force in her husband's expansive business empire, was honoured by the University of Ibadan Alumni Global Network on July 21, 2018.
Okoya was honored with the Inspiring Executive Woman of the Year Award at an extraordinary 70th Anniversary dinner reception held at the Dorchester Hotel, Mayfair, London in the United Kingdom.
To underscore the importance the award, the woman of means and uncommon corporate acumen was accompanied to the event by her husband, the billionaire business tycoon, Chief Razaq Akanni Okoya, and kids, who all attended the event looking stylish.
To reinforce the prestige and dignity the organizers attached to this award, the Inspiring Executive Woman of the Year Award was presented to Dr. Okoya by no less a personage than His Royal Highness, Sanusi Lamido, the Emir of Kano and former Governor of the Central Bank of Nigeria.
Dignitaries that witnessed this momentous occasion included Dr Walter Carrington, former US Ambassador to Nigeria; Governor Abdullahi Ganduje of Kano State; Adesola Adeduntan, CEO, First Bank Nigeria; George Oguntade, Nigeria's Ambassador to the United Kingdom; Ambassador George Umo, Nigeria's Ambassador to the Vatican; Ambassador Mobolaji Ogundero, Deputy Ambassador to Germanyl Senator Kabiru Gaya; Senator Barau Jibrin; Chief and Mrs. Adebutu Kensington; Janis Kearney, former Director of Communication, White House; and Dr. Ola Akinboboye, third Cardiologist in the World.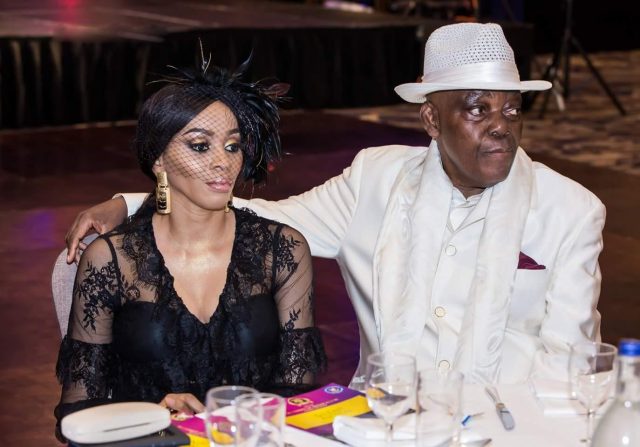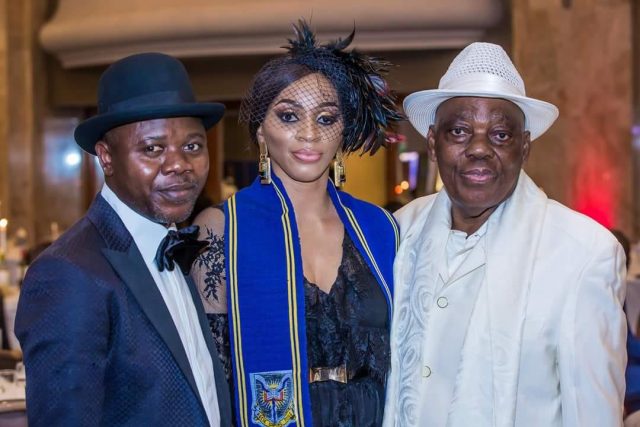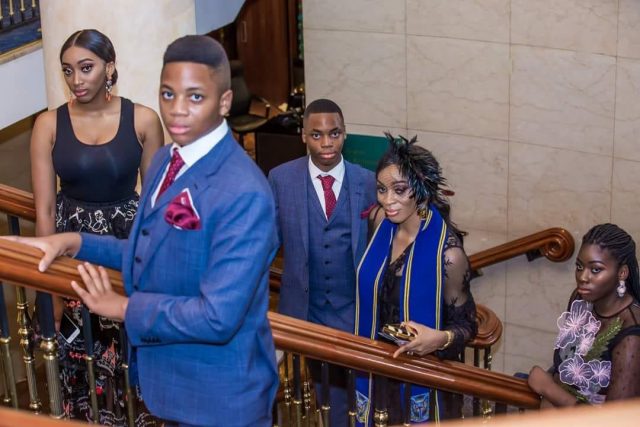 Prophecy confirmation! How Bro. Joshua Iginla prophesied about Buhari, defection saga
Interestingly, one of the major prophecies of popular Abuja based Prophet, Bro. Joshua Iginla for 2018 has been confirmed. The internationally acclaimed prophet predicted thrice about the gales of defections rocking the major Political party in Nigeria, APC.
The clergy who is noted for his prophetic prowess and confirmation was on record to have been the first person to accurately warned him about the crises rocking his government.
On the 2nd of April, 2017 during a live service at champions Royal Assembly in Abuja, God's servant while speaking prophetically about the political events that will unfold in 2018, he said we should pray for our country that a lot of political drama would unfold in the month of May, June, July and August.
Secondly, on the 7th of January, 2018 he specifically revealed that there will be massive defection from the ruling party and that alot of people will leave the president.
"In my vision, I saw his Excellency our great president in a big boat surrounded by men. They were sailing with him and when they got to the middle of the sea in this vision, there was a big temptest and the ship was shaking and I saw those around him who are supposed to help him put on life jacket and left him".
"God said I should say to him, there are so many judases , betrayals and snakes around him. , They want him to fail, and they are already planning for him to sink. If you will ask what the mind of God is, please, leave 2019 for another person.
God has used his Excellency to do wonderful things in the country. He has fought corruption than anyone has done. He has fulfilled his agenda. if you ask me Mr President….the judases around you cannot make you to fulfil the remaining mandate. They will leave you In the midst of this boat, whether you don't believe me, this is the mind of God.
How do you survive when you have so many judases , you have so many snakes. I'm not a politician, I'm a messenger of God, what I see is what I will say''.
Again on the 9th of April 2018 while ministering live, the Man of God explained clearly the political drama that will unfold in APC.
He said the ship of of the Ruling party will soon Rock and that it will rock very high. He stated categorically that will rock until it becomes scanty and that attempt at reconciliation will not be effective.
Furthermore, he predicted that the main arrow head who is like a political icon in the party will step aside and decamp with several followers joining him. He warned that they should not despise him else he will set everything on fire..
And true to his word, APC is currently swimming in series of crises as many top politicians are abandoning the President's boat (APC) by defecting to other parties . The major one is the mass defection in the Senate, House of Assembly and some governors amongst whom are the Senate President, Bukola Saraki, Gov. Samuel Ortom of Benue, Aminu Tambuwal of Sokoto and Abdulfatah Ahmed of Kwara state.
Watch the video here….
Avoid Arik Airline, Tonto Dike tells Nigerians
Nollywood actress, Tonto Dikeh has criticised Arik Airline for delaying her flight to Port Harcourt and making her lose millions of Naira.
The actress was due to travel by 10:30 a.m. but had her flight postponed to 6pm.
Describing the airline as 'shitty, lazy and destiny killers' the controversial actress on Instagram urged Nigerians to avoid the airline.
She wrote, "Thank you so much for making hard working Nigerians lose their hard earn money and income all because we choose to fly/trust with you? I bought an early flight because I had an early appointment I couldn't afford to miss but thanks to your shitty services I am forced to loose millions of Naria and disappoint a multitude of people.
"You don't deserve to be in operation. You are very lazy, your services are weak,horrible and unprofessional and above all you are a destiny killer and time waster. Dear Arik, you are disrespectful.
"Dear Arik, using you is a waste of my time. But be sure that now advocate for #saynotoarikline aka #destinykillers. How the hell do you change a flight scheduled for 10:30 a.m. to 6p.m?
"After delaying the flight for an hour, ooops my bad wasn't Arik the airline that made a bride miss her own wedding last year or so?"
Not yet a wedding bell in Ooni's Palace
The Palace of Ooni of Ile Ife has refuted the news going viral that the revered monarch, His Imperial Majesty Oba Adeyeye Enitan Ogunwusi, is set to take as wife the co-convener of Hope Alive, Miss Temitope Adesegun.
The palace stated that the news, apparently sponsored by some unscrupulous elements, is nothing but an element of farce and falsehood.
"The Palace notes with regret the claim and others provoking the most heated rumours of exotic voyage with the Royalty and dismisses it unequivocally. The Palace advises the media to verify from the Palace before publication," the statement read.
Reacting to the news, Prince Jide Fadairo, CEO, House of Oduduwa Foundation and husband of Princess Folasade, the monarch's eldest sister, said the report was a fairytale gone too far.
"Ooni's marriage cannot be done secretly, it involves not only the Royal family, but Yoruba custom and a lot of elders and our tradition are to be taken into cognisance. Please dismiss the story, it is another fake news," Fadairo said.
He added that the time is not propitious for the monarch who is immersed in the renaissance of Yoruba culture and promotion of the race's customs and traditions globally.
"That's not on His Imperial Majesty's mind. Marriage is not something he wants to do right away. Many names have been bandied around but I can tell you they are all false, just like this case," he said.
Another confidant and friend of Ooni, Mr. Muyiwa Leroy Afolabi corroborated Fadairo.
"Kabiyesi will carry every Ile-Ife's sons and daughters along whenever it's time to pick another Olori (Queen) for us.
Let's always verify the facts before sharing," Afolabi said.